Each trainee completes at least one off-campus experience with a government, non-governmental, business or international partner. These opportunities provide trainees with skills to translate their research activities on campus to real world problems.
Our partnerships span the globe with organizations in Africa, Australia, Europe, and Latin America providing trainees with diverse opportunities to develop cross-cultural and hands-on perspectives of the complexities of infectious disease issues around the world. Organizations that have communicated their intent to partner with IDEAS include the following:
Boeing Corporation Machine Learning Group
Centers for Disease Control
Coalition for Epidemic Preparedness Innovations (CEPI)
EcoHealth Alliance
Egyptian Government (HIV & Brucellosis)
Institute for Research and Development (France)
International Center for Insect Physiology and Ecology (Kenya)
Kenya Medical Research Institute
Makerere University (Uganda)
Microsoft Research Machine Learning Group
University of Cambridge
University of Tasmania
UGA Vaccine Center
UGA Costa Rica campus
Vertica (Big Data Analytics)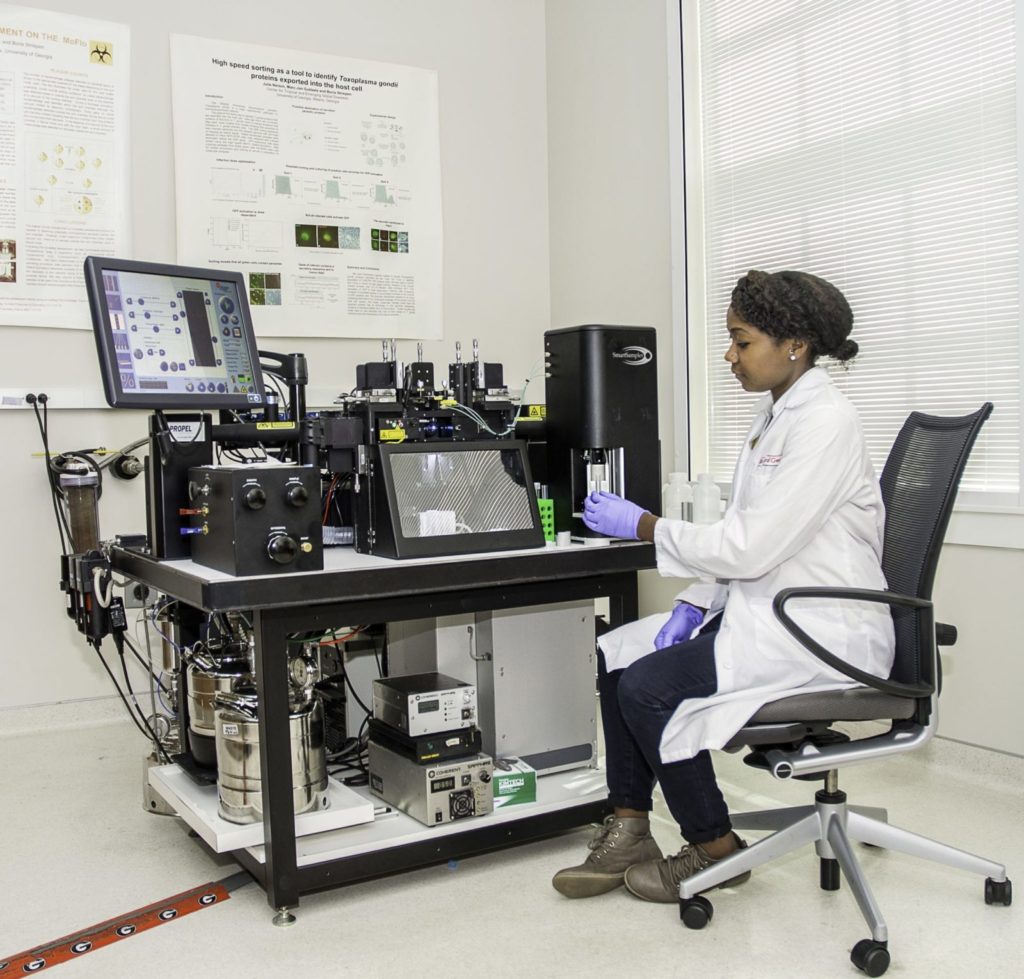 To ensure that the outcomes of each internship experience is met, each trainee must submit a formal proposal outlining their research time line, goals, and objectives of the proposed activity. The proposal requires the approval of the student's major advisors, internship mentor, and the IDEAS administration. Upon return, trainees file a report outlining their experiences and accomplishments and external mentors file an evaluation of the student and activity.
Information for Prospective Industry Partners
We seek to partner with industries dedicated to solving problems related to infectious disease. The following are various opportunities that we believe generate solutions for industry, while providing much-need experience for our students.
Utilizing and vetting potential future employees through a three- to six-month internship
An opportunity to influence the professional development curriculum of our program through participation on our External Advisory Council
Collaborative project assistance from our students on a pressing issue within your organization
Access to hundreds of graduate students working in the area of infectious disease and various other science disciplines through STEM career fair participation and UGA's internal job posting portal
Please know that this list is not exhaustive. We welcome any opportunity to provide a creative solution for a prospective partner. If you believe your organization can be benefited by a partnership with IDEAS, please contact our Program Coordinator for further details.